06/08/2012 - IIEA Member eNews Alert
International Institute for Ecological Agriculture (IIEA)
Member News Alert 06/08/12
1) David On Coast to Coast with George Noory Saturday 6/9 - 11:00pm PT
2) David Blume: IIEA Appearances 6/14, 6/15- 17, 6/23 2012
3) Help Support IIEA and Spread the Truth About Our Real Energy Choice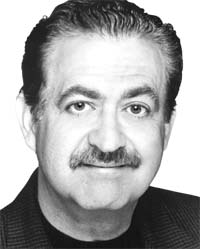 George Noory award-winning host of Coast To Coast AM
1) From Fukushima to San Onofre: What We Are Not Being Told and How We Can Stop All This Nuking Around!
Celebrated host George Noory and David Blume uncover the ongoing meltdown of our global nuclear energy industry. Together they explain what the Energy Slicks are not allowing us to know. Tell your friends to tune in for what could be the most important news they will hear this summer!
David will also be announcing that if you are one of the first 50 people to order after the Saturday night program, you will save $50.00 on the purchase of an alcohol fuel conversion kit! He will also introduce our exciting Summer Clean Air Bonus Sweepstakes!
We will be giving away a Free conversion kit, Book and DVD at the end of July, August and September based on a random member drawing
Find your local station or listen online Saturday June, 9 – 11:00pm PT at:
http://www.coasttocoastam.com/stations
Western US: 1-800-618-8255 (toll free)?
Eastern US: 1-800-825-5033 (toll free)?
First time caller: 1-818-501-4721?
Wild Card line: 1-818-501-4109 (anyone can call) ??
International Instructions ?Toll Free:
(Sprint Direct Access Number)?1-800-893-0903, Press Option 5
Email your questions to George: george@coasttocoastam.com
This program will be available on the Coast to Coast Am archive as well if you miss it Saturday.
Is there a program you would like to hear David on? Let us know. You can also help us keep David on the air, by writing to any or all of our media leaders today. Tell them "With gas prices refusing to drop, more off-shore drilling in progress even in the Gulf, and the on-going meltdown of our global energy policy, please give David Blume an opportunity to explain our real energy options. We can stop our fossil fuel dependence while creating clean fuel, abundant food and non-exportable opportunities" and David can tell us how. Please write:
Ira Flatow
NPR's Science Friday
http://www.sciencefriday.com/about/contact/
Amy Goodman
Democracy Now
http://www.democracynow.org/contact
+1 (212) 431-9090
It is just that easy and together we can succeed!
2) Hello Chicago! David and IIEA June Appearances
Are you concerned about ever increasing fuel and energy bills?
Are you tired of seeing the Oil Cartel claim bigger and bigger quarterly profits at the expense of our personal incomes, environment and health?
Are you tired of seeing our money and manufacturing jobs get exported out of our communities and country?
Do you believe abundant food, fuel and jobs are the REAL Homeland Security
Good News:
You are not alone and you can be a key part of the energy independence revolution that is taking place today!
David Blume @ Iron Street Farm, Chicago, IL: FREE public talk
Thursday, June 14, 2012, 3:00pm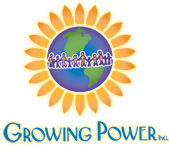 http://www.ironstreetfarm.com/
IRON STREET FARM: 2nd Flr Conference Rm
3333 South Iron St, Chicago IL
RSVP to: tharvey@blumedistillation.com
831-466-9980
David will explain how to produce alcohol fuel locally that:
Costs less than 50 cents a gallon to make
Is 98% emission-free and carbon-neutral
Powers transportation as well as cooking and electrical generation applications
Creates permanent non-exportable jobs
Get there at 1:00 and take a tour of the Iron Street Farm project. A $10 donation gets you an hour long guided tour of the greenhouse, aquaponic garden and facility. Stick around and meet David and many others interested in closed lop designs that provide food, fuel and work.
David Blume Plenary talk: Friday, June 15, 2012, at 6 PM

Renaissance Schaumburg Hotel & Convention Center in Schaumburg, (a Chicago suburb) - Friday through Sunday June 15 – 17, 2012
David's talk will be Friday, June 15, 2012, at 6 PM in room Utopia C.
David will cover the latest news on why our current fuel supplies are inadequate, and incapable of meeting our current economic and environmental challenges.
He will present the opportunity for participating in the energy independence revolution that is sweeping the nation and world. Learn about local fuel production resources, methods and solutions as well as the high-value, high-return coproducts that we can turn into abundant food, as well as work.
The 2012 Chicago Health Freedom Expo is at the beautiful Renaissance Schaumburg Hotel & Convention Center in Schaumburg, a Chicago suburb.
Dates and Exhibit Hours
June 15-17, 2012
Friday and Saturday (*10 AM - 7 PM) Sunday (*10 AM - 6 PM)
*The Exhibit Hall opens at 11 AM
Location
Renaissance Schaumburg Hotel & Convention Center
1551 N. Thoreau Dr
Schaumburg, IL 60173
Saturday, June 23, 2012: 5:00 - 7:00pm PST
David Blume Open to the Public talk
Sat 6/23 At Lydia Kindheart's Sunflower Center
Sunflower Center, Petaluma, CA
The Sunflower Center
http://www.thesunflowercenter.org/index2.html
1435 N McDowell Blvd
Ste 100
Petaluma, CA 94954
(707) 792-5300
http://www.thesunflowercenter.org
3) Help support David Blume and IIEA's work!
Give your successful graduate a gift of knowledge and hope that keep giving. Prepare them for the real world with a copy of Alcohol Can Be A Gas! or one of our new DVD's.
Help spread the truth about appropriate scale bioethanol's potential to solve our energy problems for now and the imaginable future. Select from our special offers below.
2012 Jump Start Specials:http://www.alcoholcanbeagas.com/store/videos
New DVDs and THE book on Alcohol Fuel available!
Gifts that Give a Future
DVD pack
Buy two for $25.00 each and get a 3rd free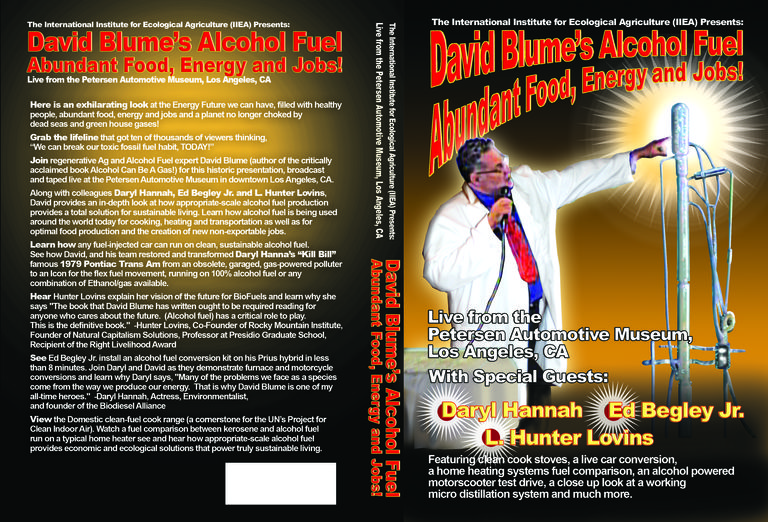 Live In LA– A two-hour bonanza of information on the business opportunities for and uses of appropriate-scale alcohol fuel. Demos include:
• Ed Begley Jr. installing alcohol fuel conversion kit on his 2000 Toyota Prius
• Daryl Hannah talking about the complete alcohol fuel and eco-makeover of her Kill Bill famous 1979 Pontiac Tans Am
• Alcohol fuel cookstove
• Kerosene furnace burner running on alcohol fuel
• An Alcohol Fuel business opportunity presentation by L. Hunter Lovins – President, Natural Capital Solutions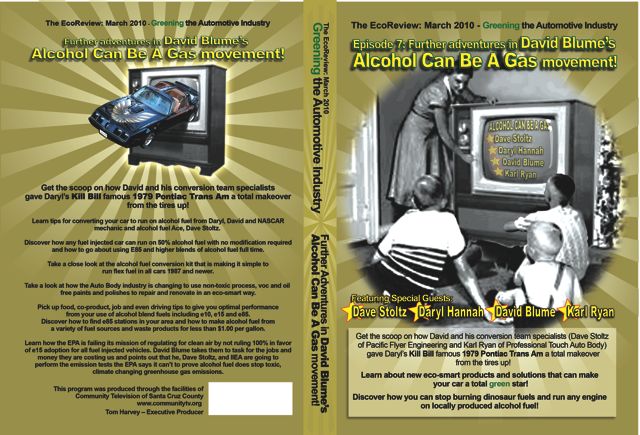 Green Auto – The EcoReview: Greening of the Auto Industry
An hour long interview and behind the scene look at how David Blume and a top team of mechanics and body work specialists transformed Daryl Hannah's Kill Bill movie-famous 1979 Pontiac Trans Am from a gas guzzling garage ornament to a totally green road rocket powered by alcohol fuel and featured at media appearances as well as the New Living Expo in San Francisco. Disc features:
· A look at the "Green" body restoration work done by Karl Ryan owner- Professional Touch Auto Body, Scotts Valley CA
· A talk with engine conversion specialist and lead mechanic Dave Stoltz - Pacific Flyer Engineering, Auburn CA
· A discussion with Daryl Hannah and David Blume about the benefits and practicality of running all our cars, not just classic street rods, on readily available alcohol fuel
Alcohol can be a gas!
A two and a half hour comprehensive talk by regenerative Ag and Biofuel production expert David Blume that covers his critically acclaimed and Amazon.com best selling book "Alcohol Can Be A Gas!
This DVD includes:
· Alcohol fuel demonstrations
· Anti-alcohol fuel Myth busting explanations
· A comprehensive discussion of potential fuel stocks, surplus and waste stream resources to use in making alcohol fuel for less than a dollar a gallon
· A discussion of developing high-return byproducts that increase revenue and work opportunities for fuel producers dramatically
From the Pen of David Blume: The 600 page definitive guide to Regenerative Ag and appropriate-scale alcohol fuel production with over 450 citations, illustrations, design blueprints and a complete ATF Permit for your own still system.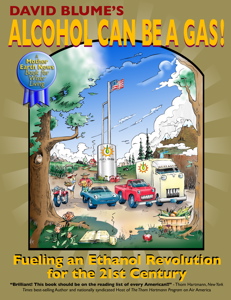 Alcohol Can Be A Gas! The resource for transforming our energy future!
Publisher's Special $59.00
Get a Hard Cover personally autographed edition of this must read guide, purchase includes a Free DVD selected from the titles listed above
Soft cover edition available as well for $49.95
Alcohol Can Be A Gas! is the benchmark resource for people interested in producing their own clean, renewable appropriate-scale alcohol fuel for personal or commercial use for as little as 50 cents a gallon. You can use the fuel to completely replace your current gas habit! This encyclopedia offers detailed insight on every aspect of alcohol fuel production beginning with the origins of alcohol fuel use and production. Its 600 illustrated pages provide an entertaining and informative resource covering:
Land assessment and use strategies
Crop and fuel-stock sources
Fermentation
Distillation
Methods for developing high-value byproducts that stem from making your own alcohol fuel
Uses for alcohol fuel (cooking, heating, refrigeration, electrical production and transportation)
Engine conversion mechanics
Permits and governmental requirements for producing home or commercial scale fuel
This is the primer for real energy independence and sustainable community development!
Give yourself the opportunity to produce your own homeland security. Produce your own: abundant food and clean water, fuel for energy, transportation cooking and heating, and non-exportable job opportunities.
On to Chicago and a Greener Tomorrow!
Thank you for caring
The IIEA team
No workshops are currently scheduled.