07/17/2012 - IIEA Member eNews Alert
International Institute for Ecological Agriculture (IIEA)
Member News Alert 07/17/12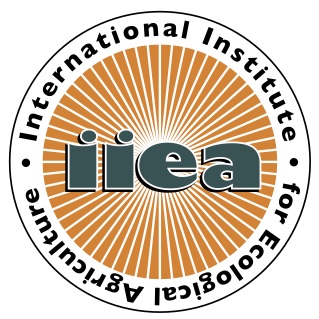 1) Gas Emissions are Bad for You, but Diesel May be Worse!
2) David Blume, Caroline Casey Interview on KPFA Thursday 7/19
3) David Blume Public Talks for July 2012
4) Support IIEA and Spread the Truth About Our Real Energy Choice
1) Gas Emissions are Bad for You, but Diesel May be Worse!
New York Times - June 12, 2012
W.H.O. Declares Diesel Fumes Cause Lung Cancer
Diesel fumes cause lung cancer, the World Health Organization declared Tuesday, and experts said they were more carcinogenic than secondhand cigarette smoke.
The W.H.O. decision, the first to elevate diesel to the "known carcinogen" level, may eventually affect some American workers who are heavily exposed to exhaust. It is particularly relevant to poor countries, where trucks, generators, and farm and factory machinery routinely belch clouds of sooty smoke and fill the air with sulfurous particulates.
The United States and other wealthy nations have less of a problem because they require modern diesel engines to burn much cleaner than they did even a decade ago. Most industries, like mining, already have limits on the amount of diesel fumes to which workers may be exposed.
The medical director of the American Cancer Society praised the ruling by the W.H.O.'s International Agency for Research on Cancer, saying his group "has for a long time had concerns about diesel."
The cancer society is likely to come to the same conclusion the next time its scientific committee meets, said the director, Dr. Otis W. Brawley.
"I don't think it's bad to have a diesel car," Dr. Brawley added. "I don't think it's good to breathe its exhaust. I'm not concerned about people who walk past a diesel vehicle, I'm a little concerned about people like toll collectors, and I'm very concerned about people like miners, who work where exhaust is concentrated."
Debra T. Silverman, a cancer researcher for the United States government who headed an influential study published in March that led to Tuesday's decision, said she was "totally in support" of the W.H.O. ruling and expected that the government would soon follow suit in declaring diesel exhaust a carcinogen.
Three separate federal agencies already classify diesel exhaust as a "likely carcinogen," a "potential occupational carcinogen" or "reasonably anticipated to be a human carcinogen."
Dr. Silverman, chief of environmental epidemiology for the National Cancer Institute, said her studyof 50 years of exposure to diesel fumes by 12,000 miners showed that nonsmoking miners who were heavily exposed to diesel fumes for years had seven times the normal lung cancer risk of nonsmokers.
The W.H.O. decision was announced Tuesday in Lyon, France, after a weeklong scientific meeting. It also said diesel exhaust was a possible cause of bladder cancer. Diesel exhaust now shares the W.H.O.'s Group 1 carcinogen status with smoking, asbestos, ultraviolet radiation, alcohol and other elements that pose cancer risks.
Dr. Silverman said her research indicated that occupational diesel exposure was a far greater lung cancer risk than passive cigarette smoking, but a much smaller risk than smoking two packs a day. For years, the Environmental Protection Agency, the National Institute for Occupational Safety and Health, and the National Toxicology Program of the National Institutes of Health have rated diesel as a potential, not proven, carcinogen.
The Diesel Technology Forum, which represents car and truck companies and others that make diesel engines, reacted cautiously to the W.H.O. ruling, noting that modern diesel engines used in the United States and other wealthy countries burn low sulfur fuel, so new trucks and buses emit 98 percent less particulates than old ones did and 99 percent less nitrogen oxide, which adds to ozone buildup.
Allen Schaeffer, the forum's executive director, said the studies considered by the W.H.O. "gave more weight to studies of exposure from technology from the 1950s, when there was no regulation."
Ultra-low-sulfur fuel was introduced in 2000 and became mandatory in 2006, he said, and about a quarter of the American truck fleet was built after that mandate was passed. The government estimates that the entire truck fleet is replaced every 12 to 15 years, he added.
Many studies have suggested links between diesel and lung cancer, but Dr. Silverman said hers was the first to measure with precision how much diesel exhaust each group of mineworkers was exposed to. Her study clearly established that the more a miner was exposed to diesel, the greater his cancer risk, she said.
"Now we need to focus on managing exposures to diesel exhaust," Dr. Brawley said.
2) David Blume Radio Interview UPDATE!
David Blume joins Visionary Activist Caroline Casey on KPFA, Thursday 7/19/12 5:00pm Eastern Time, (2:00pm Pacific Time)
David and Caroline will be exploring ways we can utilize planetary harmony and balance to transform our energy future. Catch up on the latest news or call in with a question for the Cosmic Coyote and Dave.
Listen Live to the Visionary Activist Show!?Caroline is live on Thursdays at 5:00pm EST (2:00 p.m. PST, West Coast Time) on Pacifica Station KPFA (94.1) in the San Francisco Bay area. Tune in through KPFA's web site.http://www.kpfa.org/listen
KPFA offers podcasting of The Visionary Activist. For more information and instructions, visit KPFA's podcast page - http://www.kpfa.org/podcasts
Natural News Radio Archive 6/16/12
David was interviewed by Curt Linderman on Natural News Radio Saturday June 16th while he was presenting at the Chicago Health and Freedom Expo.
Following is a link to the archive page.
http://naturalnewsradio.com/Archive-LindermanUnleashed.asp
Listen to David's interview, check some more out and share the link with your friends and colleagues!
Curt Linderman Host: Linderman Unleashed
Natural NewsRadiowww.naturalnewsradio.com
Do you have a suggestion for a program you'd like to hear David on? Let us know. You can also help us keep David on the air, by writing to any or all of our media leaders today. Tell them "With Gas prices higher than milk and bread, please give David Blume an opportunity to explain our real energy options as well as how we can stop our fossil fuel dependence while creating clean fuel, abundant food and countless work opportunities" Let's write:
George Noory?
CoasttoCoastam
Skype users call: george97313
Text: 1-818-298-6521
Ira Flatow
NPR's Science Friday
http://www.sciencefriday.com/about/contact/
Amy Goodman
Democracy Now
http://www.democracynow.org/contact
It is just that easy and together we can succeed!
3) David Blume Public Talks: July 2012
For July, David will be presenting two open to the public talks focused on how we can be making clean alcohol fuel locally that will power all manner of energy applications including: transportation, cooking, refrigeration, electrical production and heating.
For people concerned about the implications of ever increasing fuel and energy bills, the impacts of using toxic fossil and nuclear energy on our environment and health and who believe abundant food, fuel and jobs are the REAL Homeland Security, these talks are a great way to get focused and motivated to make a positive transformation.
Join David and learn how you can be a key part of the energy independence revolution that is taking place today!
Please tell your friends and plan to attend the following open-to-the-public talks:
Saturday July 21st - 2:30pm CT
David will be speaking at the Green Drive Expo at the Dane County Fair
(located at the Alliant Energy Center in Madison, WI)
The Expo is open 10 am to 5 pm Saturday, July 21st and from Noon to 5 pm on Sunday the 22nd.
The Green Drive Expo Features: indoor and outdoor green transportation exhibits from businesses and individuals and even offers an opportunity to take a test drive.
Paid admission to the Dane County Fair provides access the to Green Drive Expo exhibits. Parking is free! For more information visit Green Drive Expo
Tuesday, July 31— 6:30 – 9:00 PM
1 Spinnaker Way, Berkeley, CA
Critically Acclaimed Author and BioFuel Pioneer, David Blume Presents:
Kelp, BioEthanol and the End of Global Deforestation
At OCSC SAILING
1 Spinnaker Way Berkeley, CA 94710
(800) 223-2984 info@ocsc.com www.ocsc.com
The talk will take place in OCSC SAILING's Bay View Clubroom
Click here for (map & directions) http://ocscsailing.com/contact/directions.php
A $20.00 cover donation is requested and RSVP suggested (thcommunications@gmail.com)
4) Help support David Blume and IIEA's work!
Give your successful graduate a gift of knowledge and hope that keep giving. Prepare them for the real world with a copy of Alcohol Can Be A Gas! or one of our new DVD's.
Help spread the truth about appropriate scale bioethanol's potential to solve our energy problems for now and the imaginable future. Select from our special offers below.
2012 Jump Start Specials:http://www.alcoholcanbeagas.com/store/videos
New DVDs and THE book on Alcohol Fuel available!
Gifts that Give a Future
DVD pack
Buy two for $25.00 each and get a 3rd free
Live In LA– A two-hour bonanza of information on the business opportunities for and uses of appropriate-scale alcohol fuel. Demos include:
• Ed Begley Jr. installing alcohol fuel conversion kit on his 2000 Toyota Prius
• Daryl Hannah talking about the complete alcohol fuel and eco-makeover of her Kill Bill famous 1979 Pontiac Tans Am
• Alcohol fuel cookstove
• Kerosene furnace burner running on alcohol fuel
• The Opportunity for Ethanol by L. Hunter Lovins – President, Natural Capital Solutions
Green Auto – The EcoReview: Greening of the Auto Industry
An hour long interview and behind the scene look at how David Blume and a top team of mechanics and body work specialists transformed Daryl Hannah's Kill Bill movie-famous 1979 Pontiac Trans Am from a gas guzzling garage ornament to a totally green road rocket powered by alcohol fuel and featured at media appearances as well as the New Living Expo in San Francisco. Disc features:
· A look at the "Green" body restoration work done by Karl Ryan owner- Professional Touch Auto Body, Scotts Valley CA
· A talk with engine conversion specialist and lead mechanic Dave Stoltz - Pacific Flyer Engineering, Auburn CA
· A discussion with Daryl Hannah and David Blume about the benefits and practicality of running all our cars, not just classic street rods, on readily available alcohol fuel
Alcohol can be a gas!
A two and a half hour comprehensive talk by regenerative Ag and Biofuel production expert David Blume that covers his critically acclaimed and Amazon.com best selling book "Alcohol Can Be A Gas!
This DVD includes:
· Alcohol fuel demonstrations
· Anti-alcohol fuel Myth busting explanations
· A comprehensive discussion of potential fuel stocks, surplus and waste stream resources to use in making alcohol fuel for less than a dollar a gallon
· A discussion of developing high-return byproducts that increase revenue and work opportunities for fuel producers dramatically
From the Pen of David Blume: The 600 page definitive guide to Regenerative Ag and appropriate-scale alcohol fuel production with over 450 citations, illustrations, design blueprints and a complete ATF Permit for your own still system.
Alcohol Can Be A Gas! The resource for transforming our energy future!
Publisher's Special $59.00
Get a Hard Cover personally autographed edition of this must read guide, purchase includes a Free DVD selected from the titles listed above
Soft cover edition available as well for $49.95
Alcohol Can Be A Gas! is the benchmark resource for people interested in producing their own clean, renewable appropriate-scale alcohol fuel for personal or commercial use for as little as 50 cents a gallon. You can use the fuel to completely replace your current gas habit! This encyclopedia offers detailed insight on every aspect of alcohol fuel production beginning with the origins of alcohol fuel use and production. Its 600 illustrated pages provide an entertaining and informative resource covering:
Land assessment and use strategies
Crop and fuel-stock sources
Fermentation
Distillation
Methods for developing high-value byproducts that stem from making your own alcohol fuel
Uses for alcohol fuel (cooking, heating, refrigeration, electrical production and transportation)
Engine conversion mechanics
Permits and governmental requirements for producing home or commercial scale fuel
This is the primer for real energy independence and sustainable community development!
Give yourself the opportunity to produce your own homeland security. Produce your own: abundant food and clean water, fuel for energy, transportation cooking and heating, and create high-value localized job opportunities.
Together we are transforming our energy future.
Thank you for caring
The IIEA team
No workshops are currently scheduled.