01/30/2013 IIEA Member News Alert
Member News Alert 1/30/13
International Institute for Ecological Agriculture (IIEA)
2013 A Year for Abundance!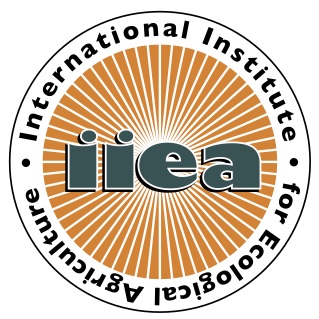 David Blume on Coast to Coast 1/30/13.
Program focus: E-15. Is it safe to use? Can most cars run on it? Why are the oil companies pushing so hard against it?
AS USUAL, DAVID BLUME CUTS THROUGH THE MYTHS AND TELLS THE TRUTH!
This program will be available on the Coast to Coast Am archive as well if you missed it.
News Items:
1) Court Dismisses Lawsuit Against E15
2) Actress, Author Promote E15
3) Daryl Hannah Boosts E15 Alcohol
4) E15 Alcohol Smog Testing with David Blume
5) Catch David at the Earthaven Ecovillage Talk
---
E15 In the News: Article Summaries for News Stories of Note:
COURT DISMISSES LAWSUIT AGAINST E15
Aug. 20, 2012 National Corn Growers Association (NCGA) reports:
The U.S. Appeals Court ruled on Friday to dismiss a lawsuit against the U.S. Environmental Protection Agency for its approval of E15.
The National Corn Growers Association is pleased with the decision and supports the use of E15 for vehicles of model year 2001 or newer. The original suit was filed by petroleum, engine, and grocery trade associations claiming the new ethanol and gasoline blend would cause damage to engines.
"Today's decision by the Court of Appeals clarifies the known facts about the safe use of E15," NCGA President Garry Niemeyer said. "This sets the stage for consumers to have more choices at the pump. In addition, the expanded use of ethanol will continue to create jobs and help strengthen America's rural economy."
The EPA began testing the use of E15 on vehicles in March 2009. A combined six million miles have been driven and analyzed since the initial waiver. The ethanol industry currently directly employs 70,000 Americans, many in rural America. In addition, the use of ethanol has reduced gas prices by roughly 89 cents per gallon, decreasing the average household's gasoline bill by roughly $800 per year.
---
By Holly Jessen | March 16, 2010 Posted March 23, 2010
Daryl Hannah and David Blume will speak about the importance of increased blends of ethanol on Wednesday, March 24, in California.
Hannah and Blume, author of "Alcohol Can Be a Gas," will encourage the U.S. EPA to rule in favor of E15 at the International Institute for Ecological Agriculture (IIEA) briefing. The results of an emission test of the Pontiac Trans-Am Hannah drove in "Kill Bill" will be presented at the event.
"The car was converted to run on ethanol last fall and refutes the EPA's concerns about higher blends of ethanol not being appropriate for older vehicles," according to a press release for the event. "The testing compares the exhaust emissions of unleaded gas with E10, E15, and E85 fuel blends demonstrating that there is no reason to delay increasing the use of alcohol as a blended additive to reduce toxic emissions currently generated by burning gasoline."
Dave Stoltz of Pacific Flyer Engineering will be on hand to answer questions. He was the mechanic for the Trans Am car conversion project.
The event will be at Flyers, an E85 fueling station located in North Highlands, Calif. For those unable to attend the event in person, it will be shown in a live video feedfrom 2:30 p.m. to 3:30 p.m., Pacific Time.
---
Daryl Hannah boosts E15 ethanol
3:25 PM, Mar 23, 2010 | by Dan Piller|
Categories: Green Fields: Agriculture and Alternative Energy
Actress Daryl Hannah has put her name and image behind the move to boost the allowable blend of ethanol with unleaded gasoline from the current 10 percent to 15 percent.
Hannah and author David Blume ("Alcohol Can Be A Gas") will speak at an E85 refueling station in North Highlands, Calif., on Wednesday. The event will be shown at 4:30 p.m. on live video feed.
Hannah will bring something else, the Pontiac Trans Am she drove in the 2003 movie "Kill Bill." The car has been converted to run on ethanol and, in the words of the supporting press release, "refutes the idea that ethanol is not suitable for older vehicles."
The U.S.Environmental Protection Agency is readying a decision on E15, which it delayed last December into the middle of this year.
One issue has been a complaint from car manufacturers that older model vehicles won't run well on the ethanol blend, potentially jeopardizing extended warranties.
---
E15 Ethanol Smog Testing With David Blume
Go to the Video Player window and click on E15 Quality Test for a quick look at how clean E15 is as tested in a California Certified Smog Station on a 1979 Pontiac Trans Am
---
Catch David at the Earthaven Ecovillage talk
When: Saturday, February 16, 2013 - 11:16am - Sunday, February 17, 2013 - 11:16am
Where: Earthaven Ecovilage Black Mountain N.C.

Luke Staengl
& David Blume
The Heart of Symbiosis:
Sustainable Technologies

A heartwarming fundraiser at Earthaven Ecovillage
to promote local sustainability education

Take Us To the Heart!
50 Suncatcher Rd Black Mountain, NC 28711
(828) 669-3937
For more info, directions & a schedule: culturesedge culturesedge.net 828 669-0114

Saturday & Sunday February 16 - 17, 2013
Putting HEART into the way we live!
No workshops are currently scheduled.