6/16/2014 IIEA Member News Alert
International Institute for Ecological Agriculture (IIEA)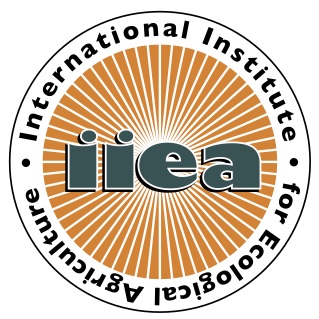 IIEA Member Alert June 16th, 2014
David Blume on Gaiam TV with George Noory
Greetings Blumers:
David Blume is a regular guest commentator on energy issues on Coast To Coast AM radio. Over the years celebrated host George Noory and David have broken news stories on gas shortages, Oil and Nuclear catastrophes as well as alternative energy updates. However, we are pleased to inform you that this week David takes an exciting progressive step forward with George.
In addition to his market leading AM radio program (Coast To Coast reaches literally millions of listeners globally every airing), George hosts a TV program entitled Beyond Belief. The show is broadcast via WEB on GaiamTV, making it accessible to computer users all over the planet. Last month George flew Dave to Colorado to tape two programs with him and the first airs Wednesday, June 18th.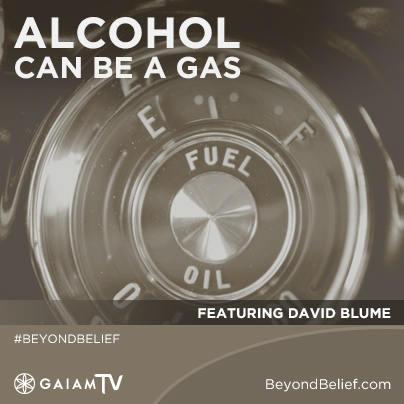 GaiamTV is a subscription driven information news service, however, for Dave's followers George is making it possible for us to access a ten day free trial screening period starting June18th to view this important program. We are able to share the free trial link with you and of course you are able to pass the link on to friends, family and colleagues.
The first program features interesting demonstrations about alcohol fuel as well as visual content that will really make the information standout from past radio programs. The radio programs have been important and helped millions learn about Blume Distillation and the fact that we can have clean, low-cost alcohol fuel produced from waste and surplus resources in communities all over the world. However, as the saying goes "seeing is believing". On Beyond Belief we get to actually see George and Dave conduct an Alcohol fuel vs. Gas burn test that clearly demonstrates the benefits of alcohol fuel. They share news on applications for alcohol fuel as well as updates on how Blume is building a demonstration facility in Watsonville CA to test feedstocks and to demonstrate David's small farm model for fuel and coproduct production.
The Wednesday, June 18 program runs 30 minutes and in addition to technology news, shares information about Blume Distillation and the alcohol fuel solution we are making available to businesses, entrepreneurs, governmental agencies and Farmers across the US and the world. The Beyond Belief, interview presents exciting new information about the Blume solutions and business opportunities. We believe this is an ideal way to share your passion for energy transformation and to let your friends know that the Alcohol Fuel Revolution is on!
The David Blume: Beyond Belief, program goes on-line at 8:00am Eastern Wednesday June 18th.
After the premiere dates, the show will always be available on GaiamTV. If you are not a member of GaiamTV, simply click on the program link below and sign up for the FREE 10-day trial. This screening will reach millions of viewers and by passing the link along, we can help George expand and his audience, providing global access to David and the appropriate-scale alcohol fuel message.
Program Link: http://www.gaiamtv.com/video/alcohol-can-be-gas-david-blume?cid=aff:amb:sg:noory:dblume
** Currently this link will land on the Beyond Belief show page but as of Wednesday June 18th will always lead to the Blume/Noory part 1 interview on GaiamTV.
We thank you for your commitment to positive change and hope you enjoy and share this milestone news broadcast with as many people as you can.
To learn more about Blume Distillation and business participation opportunities contact Tom Harvey: tharvey@blumedistillation.com. 831-722-1012
On to Abundance!
The Blume Team
No workshops are currently scheduled.