06/30/2014 IIEA Member News Alert
International Institute for Ecological Agriculture (IIEA)
IIEA Member Alert July 1, 2014
David Blume on Gaiam TV Part 2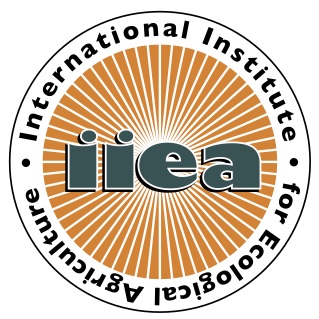 Greetings Blumers:
Hopefully you had the opportunity to catch David Blume on Gaiam TV with host George Noory the week of June 18th. Gaiam is a paid susbscription service Web TV network, but George and the Gaiam network do grant us a FREE 10 day trial period to check out the wide range of health, environment and related news content they have on line including Mr. Noory's Beyond Belief program.
Wednesday, June 18th Beyond Belief aired part one of a two-part interview with David Blume. The program provided insight as to how alcohol fuel is produced and its unique advantages for solving energy issues globally. The interview featured an interesting alcohol fuel vs. gasoline live burn test that clearly demonstrated how much safer and cleaner alcohol fuel is for combustion-based applications such as car engines. George and David also discussed Blume Distillation's role providing technology, equipment and solutions for producing low-cost, non-polluting alcohol fuel for communities all over the world based on the use of waste and surplus carbohydrate, starch and sugar-rich resources.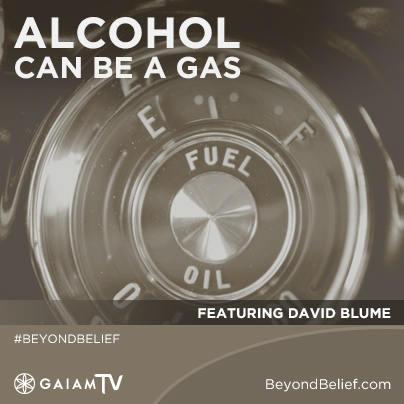 The Blume Interview Part Two airs this coming Wednesday, July 2nd, 2014. The program runs 30 minutes and features a look at how a simple appliance, the alcohol fueled cookstove, is poised to save millions of lives around the world, while helping to stop global deforestation and related climate change concerns.
There is a good discussion of Blume Distillation and the projects it is working on with businesses, entrepreneurs, governmental agencies and Farmers across the US and the world. The Beyond Belief interview presents exciting new information about participation opportunities with Blume and provides an ideal medium for you to share your passion for energy transformation and to let your friends know that the Alcohol Fuel Revolution is on!
The David Blume: Beyond Belief, program goes on-line at 8:00am Eastern Wednesday July 2, 2014.
After the premiere dates, the show will be available on the GaiamTV archive. If you are not a member of GaiamTV, simply click on the program link below and sign up for the FREE 10-day trial. This screening will reach millions of viewers and by passing the link along, we can help George expand and his audience, providing global access to David and the appropriate-scale alcohol fuel message.
Program Link: http://www.gaiamtv.com/video/solving-energy-crisis-alcohol-david-blume?cid=aff:amb:sg:noory:dblume
** Currently this link will land on the Beyond Belief show page but as of Wednesday July 2nd will always lead to the Blume/Noory Part 2 interview. While you are on-line, you can check the Beyond Belief archives to catch or share the link for Part 1 if you happened to miss that milestone broadcast on GaiamTV last month.
We thank you for your commitment to positive change and hope you enjoy and share this milestone news broadcast with as many people as you can.
To learn more about Blume Distillation and business participation opportunities contact Tom Harvey: tharvey@blumedistillation.com.831-722-1012
Regarding the benefits of alcohol fuel (bioethanol) production and use:
President Obama
http://www.whitehouse.gov/the-press-office/2011/08/16/president-obama-announces-major-initiative-spur-biofuels-industry-and-en
"Biofuels are an important part of reducing America's dependence on foreign oil and creating jobs here at home," said President Obama. "But supporting biofuels cannot be the role of government alone. That's why we're partnering with the private sector to speed development of next-generation biofuels that will help us continue to take steps towards energy independence and strengthen communities across our country."
Ted Turner
http://www.nytimes.com/2006/09/25/business/worldbusiness/25iht-biofuel.2929858.html?_r=0
Turner told a public forum Monday at the World Trade Organization that biofuels - liquid fuels made from plants and trees, including biodiesel for trucks and generators and ethanol for cars and cooking - could do more than fight problems like pollution and global warming.
Richard Branson in grist.org
Should there be government action to accelerate the development of biofuels, which is where the majority of your pledged $3 billion for climate solutions is going?
Governments absolutely must play a lead in bringing this new industry forward. They should be making sure that by 2020, for instance, every single car is a "tribrid" — a hybrid-electric, flex-fuel car that can run on a combination of electricity, ethanol, and gasoline. They should mandate that all fueling stations have ethanol well before then. And if governments do what they should, I think biofuels could replace conventional fuels within 20 to 30 years.
On to Abundance!
The Blume Team
No workshops are currently scheduled.