01/19/15 IIEA Member News Alert
International Institute for Ecological Agriculture (IIEA)
Blume on Radio 1/21/15 - 7:20am PT!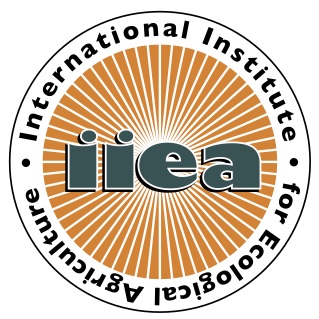 Greetings Alcohol Fuelers:
We at IIEA and the Blume Teams are very optimistic about our prospects of implementing key steps for the transformation of our national and global energy matrix in 2015.
We recognize and appreciate all the effort that has gone into bringing us to this point. Though we are not overlooking the work still required to help us put an end to our dependence on toxic and costly (in so many ways) fossil fuels, we do see 2015 as the start of a new era.
Significant changes are in motion. News including the announcement from Cummins Diesel regarding the rollout of its alcohol fuel optimized diesel engines and the Brazilian airline GLO making its initial Florida to Brazil flights powered by alcohol fuel blended fuel (http://ift.tt/1xn7hcz) underscore this observation.
As for our part at IIEA and Blume Distillation, we have great news about the commercial rollout of Blume's appropriate-scale biorefinery systems. The first Blume plant will be operating soon. By March we will be posting you about the first public Open House demonstration of the system as well as David Blume's working farm model for producing food, fuel and coproduct development.
Of course the best way to learn about industry change and Blume news is to tune in to the coming "first of 2015" interview with David Blume.
Join David and hosts Brenda Michaels and Rob Spears on Conscious Talk Radio this Wednesday to hear the latest from the man helping bring about our new energy future.
Looking forward to a new energy matrix in 2015:
Join David Blume and hosts: Brenda Michaels and Rob Spears
Wednesday, 1/21/15, 8:20am PT for Conscious Talk Radio.
The discussion will be focused on:
How we integrate new approaches to producing abundant food, clean water and fuel into our food supply system.
The impact of fossil fuel on health and environment
Ways to improve our daily lives and planet with minimal changes that really make a difference
Learning the latest about Blume news and progress in accelerating a positive transformation in our energy matrix.
Listen Live:
Visit www.1150kknw.com and clicking on "listen live".
Or click on the "listen live" button at www.conscioustalk.net.
The program can also be heard on the Radio Ear Network – 10:30am ET www.radioearnetwork.com
To join in the discussion, call or write:
Studio Number: 425- 373-5527 (on day of interview only)
Conscious Talk Fax: 425-427-6465
Email: Rob@conscioustalk.net; Brenda@conscioustalk.net; info@conscioustalk.net
PUMP the movie NOW available from IIEA!
We have been promoting PUMP the movie since its release a couple of months ago. The film provides an objective introductory discussion about energy choices. Narrated by Jason Bateman, and featuring David Blume along with many other industry luminaries, PUMP tells the story of America's addiction to oil, from its corporate conspiracy beginnings to its current monopoly, and explains clearly how we can end it – and finally win real choice and competition at our fuel stations.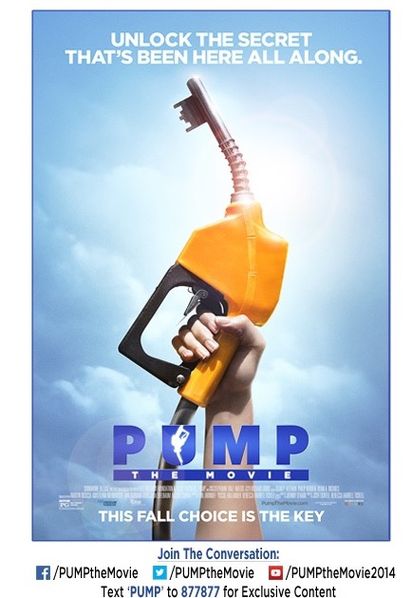 PUMP is now available on DVD and IIEA is offering a limited number of copies as part of a special offering. Go to the IIEA website, www.alcoholcanbeagas.com and check the home page for news. To access the DVD offers, click the video link under the "Our Store" pull down from our main menu or paste the following link into your browser http://secure.ultracart.com/cgi-bin/UCEditor?merchantId=ACBAG&ADD=PUMPTHEMOVIEDVD
and order your copy of PUMP the movie today. This is a great film to catalyze community, classroom or family and friend discussions. PUMP is a grand resource for those interested in understanding what our alternative fuel options really are and which choices can help solve environmental and economic concerns immediately.
Watch the PUMP trailer: https://www.youtube.com/watch?v=W5HFqAbOgns
Join us for an Introductory look at the Blume Demonstration Campus
Blume Distillation Introductions (a 5 min intro to some of the new staff)
No passcode required.
Catch Dave's 2014 Year End Summary interview
James Clary Host David Blume (a 2hr Live broadcast)
Archived at www.ksgf.com, (nick reed show, 12/29/14, 7:00 – 9:00am CT)
Thank you for your hard work, care and support.
On to Abundance!
The IIEA team
No workshops are currently scheduled.