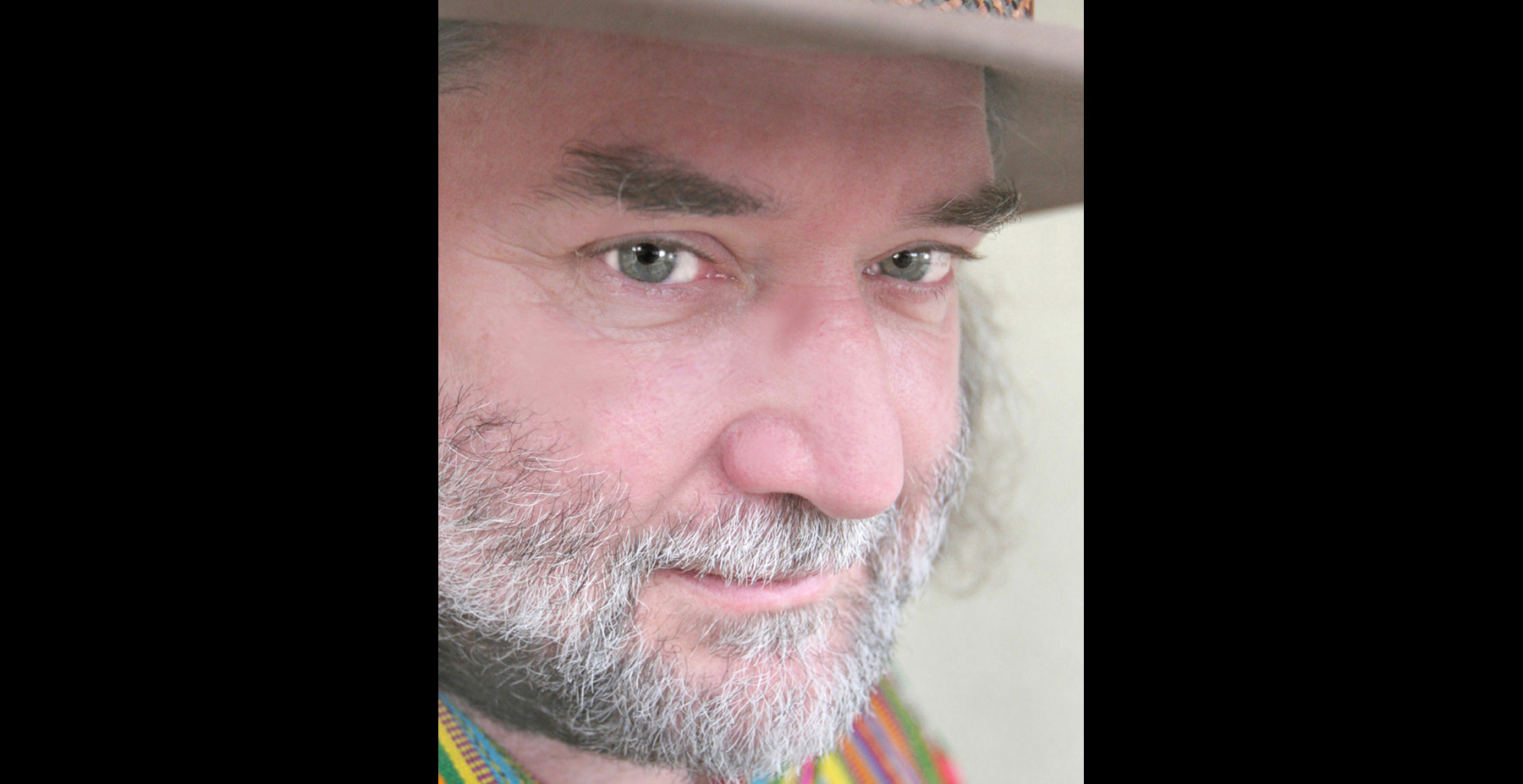 David Blume started his ecological training at a young age. He and his father organically grew almost all the food their family ate. This wouldn't be unusual out in a rural setting nowadays, but they did this on a city lot in San Francisco in the mid-sixties!
Dave taught his first ecology class in 1970. He majored in Ecological Biology and Biosystematics at San Francisco State University while doing volunteer fieldwork with a number of non-profits like the Point Reyes Bird Observatory. He put himself through school by teaching backpacking and wildlife biology through open universities during the summers.
NASA, Mother Earth News, Homegrown Fuel
In 1978, he was employed by NASA to work on an experimental solar self-sufficient energy, sewage treatment, desalinization plant in the Virgin Islands. After solving many previously persistent problems in this system, he went to work for the Mother Earth News Eco Village in North Carolina where he worked in a team using alternative building techniques. There he constructed a number of unique structures, like a cordwood half dome, that was used as the back half of a greenhouse. He also worked extensively with their alternative energy projects.
When the energy crisis of 1978-9 struck, Dave started the American Homegrown Fuel Co. Inc. It was an educational organization teaching farmers and others how to produce and use low cost alcohol fuel at home or on the farm. Alcohol, a renewable and virtually pollution-free fuel, is used in place of gasoline in automobile engines. AHGF became a small corporation with 15 employees. Dave taught 180 workshops to 7,000 people over a two year period while appearing over 1000 times in print, radio and television.
PBS then asked Dave to put his workshop on television. He spent two years working with PBS to make the 10 part series Alcohol as Fuel, which aired in 1983. To accompany the series he wrote the comprehensive manual on the subject, Alcohol Can Be A Gas! The book and series were so powerful that shortly after the series began to air in San Francisco oil companies threatened to pull out their funding if the series was released to the rest of the PBS network!! PBS caved in and halted the distribution of the series and book.
Alcohol Can Be A Gas! has been completely rewritten after four years of full time research by Dave and his team. It's now available in bookstores and online everywhere and is being hailed as the bible of alcohol fuel production.
Dave went on to consult for a wide array of clients including foreign governments, farmers and food processors in turning waste into fuel, animal feed, carbon dioxide, and valuable industrial products.
Planetary Movers
Dave founded Planetary Movers Inc in 1984. This commercial venture was a financial success and a major social experiment. Within five years, Planetary Movers Inc. went from one truck and no capital to a 2 million dollar per year corporation employing 45 people. Planetary Movers won many awards as a progressive employer and pioneered practices in the 80's which 10 years later would be called "green marketing". It was the first corporation in California to advertise its donation of 10 percent of its profits to peace and environmental causes. It pioneered customer service practices and employee management practices at least 10 years ahead of its time. For instance all employees received monthly financial statements on all aspects of the corporation. Employees were taught how to read the statements. Sometimes this required teaching the employees how to read! Employees were routinely organized into self-managing and self-supervising units with shared financially in all innovations they created. When Planetary closed in 1990 due to the deregulation of the moving industry, all employees were placed with other companies and all vendors were paid off, a demonstration of business integrity not duplicated by any other company during the industry meltdown.
Planetary was best known however for its work with Nicaragua. Planetary became the transportation infrastructure for the Peace and Environmental Movement during the 80's in the battle against Ronald Reagan's illegal war against the democratically elected government of Nicaragua. Planetary used its leverage in the trucking world to coordinate virtually all the shipping for Peace and Solidarity Groups west of the Mississippi. It collected humanitarian aid from over 100 organizations and arranged shipping to Nicaragua and distribution to over 50 governmental and NGO's. In three years Planetary shipped over 2,200,000 pounds of aid to Nicaragua conservatively worth $22,000,000. This was one million more dollars than Reagan gave to the Contra terrorists.
In addition to its major work on Nicaragua, Planetary also provided support for many groups nationally. The Names Project, sometimes known as the Aids Quilt, in its third year of operation found they could not get any trucking company to ship the quilt to Washington from the West Coast. No moving company wanted to risk the possible public backlash against them due to the hysterical fear of AIDS and homophobia of those early days of the epidemic. Planetary not only got the quilt moved to Washington but did it on a non-profit basis.
Due to its strong community support, superior marketing and progressive management, Planetary Movers became the 23rd largest mover in the state of California out of a total of 750 companies. All 22 companies above Planetary were three generation or greater established companies with military contracts, (which of course Planetary refused to accept.)
Ecology Projects
Dave entered the non-profit world by serving on the board of Ecosites International. Not content with a simple supporting role, he led survey teams to sensitive ecological sites, and there designed student study centers for these sites.
In 1990, Dave joined the board of Vivamos Mejor as the director of Agroecology Projects. A year of this time was spent working in Mexico. In this position he developed and implemented an integrated ecological project in Central Mexico with a cooperative of the Nauhautl people. Agricultural waste (coffee pulp) was used as a base material to grow oyster mushrooms, a highly nutritious food. Coffee pulp is dumped into rivers around the planet and is one of the most serious water pollutants worldwide. For each pound of coffee produced, 30,000 gallons of water have been terribly polluted.
The process of growing the mushrooms keeps the pulp out of the rivers and converts the pulp to a good quality animal feed. Feeding cattle raw coffee pulp makes the cattle nervous and they lose weight! Dave taught the Coop how to compost the mushroom by-product as well, which the cooperative uses to grow their vanilla. To make this project work Dave had to bring the Coop, the Mexican Government Agricultural Extension Service, Mexican scientists, and the US non-profit to consensus. Currently, the Cooperative produces over 200 kilos a day of mushrooms and has spawned satellite farms in five more communities as was envisioned in the original project design.
Upon returning from Mexico in 1992, Dave was recruited by the Committee for Sustainable Agriculture (now known as the Ecological Farming Association) for its board. For 22 years the EFA has put on the planet's best-attended and most diverse sustainable agriculture conference at Asilomar each year. Last year almost 1500 people attended this event. In addition, a dozen one-day workshops are held around the state each year. These workshops, which typically have 150 attendees, are directed at conventional farmers to show them how they can profitably go organic. The workshops are focused on one crop or a related group of crops, such as nuts, stone fruit, or mixed vegetables. He served on the board for three years.
During this time Dave's "day job" was as executive director of the 1600-acre Hidden Villa Farm and Wilderness Preserve. Using his entrepreneurial and ecological skills in systems design, he turned this organization around in one year from losing $250,000 per year on a $750,000 budget, to a million dollar balanced budget. Dave attributes this success to using ecological principles and applying them to business. He instituted the organization's CSA farm which converted that unit's $60,000 per year loss to a surplus revenue-generating profit center which also provided a high profile community outreach opportunity.
Our Farm
Dave then decided it was time to get back to working with the land in a personal way. 1n 1994, he started the community supported agriculture farm, Our Farm. Community Supported Agriculture (CSA) is considered the best system to save small farmers from going extinct. In a CSA, the farmer contracts directly with a group of consumers to grow their food for them. Each week, the consumers receive a box of whatever is in season for a fixed price, paid at the start of the season. By eliminating all the middlemen the farmers receive enough compensation to sustainably produce our food. In the last ten years it has been estimated that over 4,000 CSA farms have developed; some estimates for the year 2010 envision over 75,000 farms embracing this model. CSA's allow a farmer to make a middle class living on as little as two acres. Our Farm held regular tours for the public, school children and international groups. Dave has hosted delegations to see the farm and discuss its model, from China, Cuba, Mexico, Canada, Holland, Poland, Hungary, Japan, Croatia, Lithuania, India, Korea, Mongolia, Ghana and dozens of US cities (examining the model in the context of inner city farms.) Thousands of people have attended farm tours, which have inspired scores of farmers and hundreds of gardeners to adopt some of the sustainable practices they've observed on the tour.
Our Farm fed approximately 450 people through 150 shares in its CSA at its peak. Annually, it grew as much as 100,000 pounds of food per acre, without a tractor, using only hand tools, on a terraced, 35 degree slope similar to farms in China or Guatemala. Dave used a combination of biointensive and permaculture techniques to produce these impressive yields.
Our Farm was a teaching farm, which hosted over 200 live-in interns and apprentices from all over the world, during its existence.
Our Farm also pioneered public/private partnerships, which connected inner city residents with the source of their food. Hope House, a drug and alcohol rehabilitation safe house for abused women, participated in the weekly harvest for the CSA in return for healthy organic produce for its program. The Foundry School of San Jose, a last chance school for at-risk youth and part of the public school system, worked with Our Farm for years bringing groups of high school kids to the farm for work days and environmental education. Many environmental groups like Greenpeace held fundraising events at Our Farm. Click here for printable material (PDF) on Hope House and Foundry School.
International Institute for Ecological Agriculture
Our Farm was part of the International Institute for Ecological Agriculture (IIEA). This non-profit organization, founded by Dave in 1993, is dedicated to healing the planet while providing the human community with research, education, and the implementation of socially just, ecologically sound, resource conserving forms of agriculture – the basis of all sustainable societies. Dave Blume is currently Executive Director of the IIEA.
Although Our Farm was part of a non-profit, it did not fund itself with grants or charity. On the contrary, Our Farm funded its educational programs on surplus revenue generated by the CSA project! Our Farm lost its lease in 2001 and had to close its doors at that time.
The IIEA has been teaching Permaculture, an ethical system of ecological land design, which incorporates the disciplines of agriculture, hydrology, energy, architecture, economics, social science, animal husbandry, forestry, etc. Permaculturally designed land can have up to 16 times the yield of conventional single-crop agriculture. It is now taught in over 80 countries around the world. The IIEA has trained and certified over 450 participants in its two-week residential ?Permaculture Design Courses since 1996.
More recently, the IIEA held Permaculture Design Courses in 1999-2000 for the Blackfeet Nation of indigenous Americans in Montana. Dave consulted with the tribe on ecological microenterprise, improving the state of the land and the health of the people.
Consulting and Speaking
Dave recently completed an investigation for Quality Organic Nuts in Mexico. The goal was to meet with Macadamia nut farmers and government officials to determine the feasibility of organizing a 500 grower cooperative for exporting products. He consulted with individuals and the government of Antigua, West Indies, on a combination water harvesting/reforestation project involving a permaculturally designed high value hardwood forest.
His current work is wide-ranging. He consults on a series of projects for the Government of Ghana in alternative fuels, training the country's agricultural extension agents in organic farming and designing an ecological strategy to stop the advance of the Sahara Desert into the country. Utilizing his expertise in Natural Building, he inspired the City of Urbana, Illinois, to hold a conference between builders, lenders, developers, municipalities, building inspectors, architects, and engineers to bring all region stakeholders up to date on the mainstreaming of natural building technologies.
Dave and his staff have begun work on establishing a biofuels station in the City of Santa Cruz that will offer alcohol fuel, beginning Fall 2007. It will be the first driver owned fueling station in the US which passes the tax credits usually harvested by oil companies to the drivers. He has worked with Ford Motor Company in demonstrating alcohol fuel powered vehicles at a series of events in the U.S. In the Spring of 2004, he researched Brazil and documented the alcohol fuel program there, as part of the research for Alcohol Can Be A Gas!
Farmer Dave is often called upon to testify before various agencies on issues related to the land and democracy. He has been a leader to stop forced spraying of private property by the Department of Agriculture for the Glassy Winged Sharpshooter, resulting in the rewriting of legislation and workplans to safeguard the health and rights of citizens against corporations. Dave's work opened the door for activists to adopt similar plans in other California counties. Here's Dave testifying before the Santa Cruz County Board of Supervisors.
Farmer Dave is a frequent speaker at ecological and agricultural conferences in the Americas. He has spoken at the Bioneers Conference, Upper Midwest Organic Farmers Conference, Ecological Farming Conference, University of Mexico (Xalapa campus) International Forum on Globalization, Technology and Society Committee, San Francisco's World Vegetarian Day, the Whole Life Expo (in a number of cities), the Omega Institute, Grow Your Own Conference, Veggie Fest in San Jose, Earthsave, Gaia-Song Ecological Living Conference, Plenary Speaker at the Ohio Ecological Food and Farming Association, Plenary speaker at the American Agriculture Movement convention, the Solar Living Institute's SolFest and a host of smaller events including advanced training for USDA Master Gardeners.
Some of his upcoming appearances are as a plenary speaker at the American Corn Growers Association, the World Biomass Conference and a host of others.