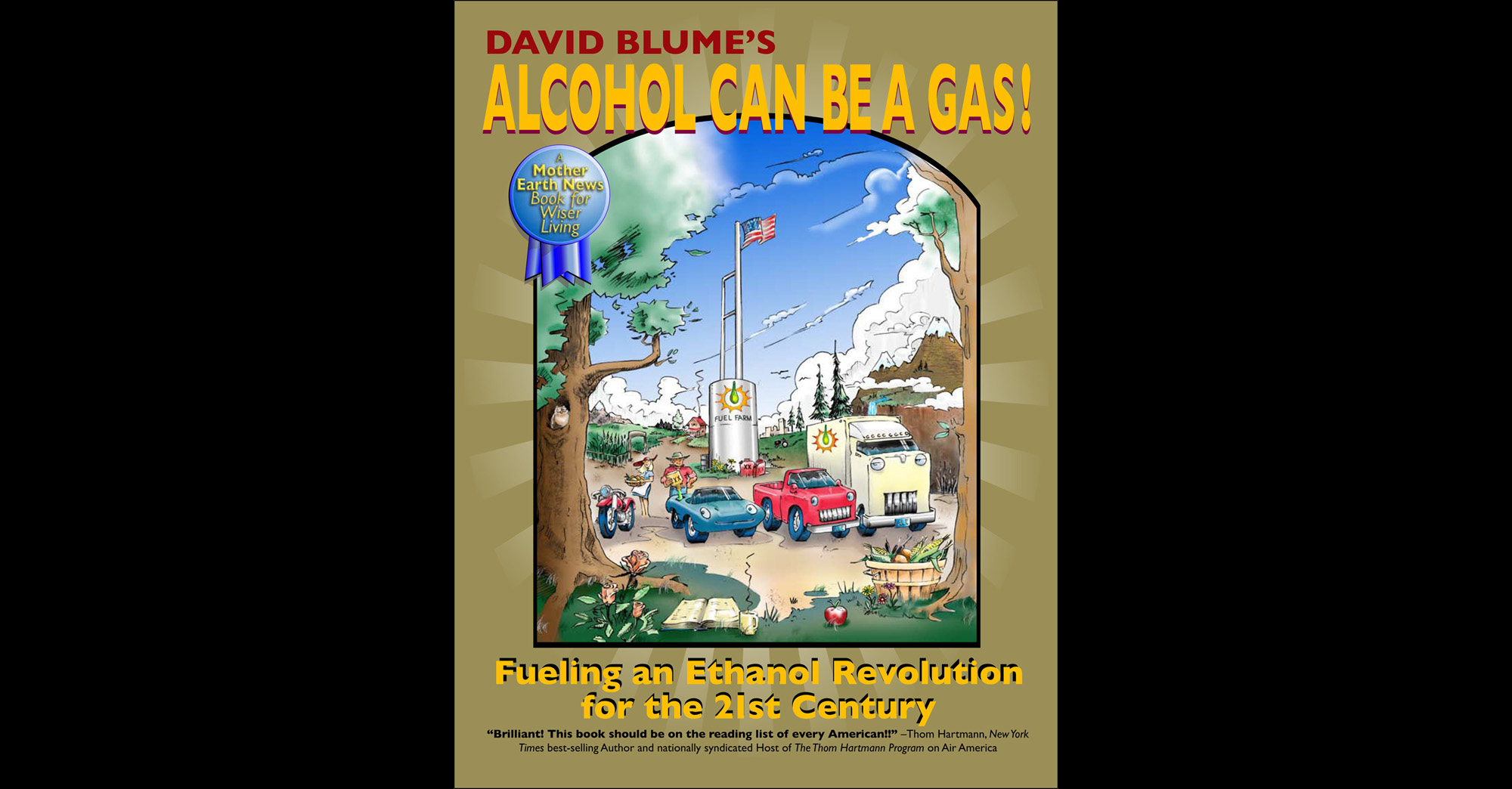 Internally divided into six books, Alcohol Can Be A Gas! contains 640 8.5″ x 11" pages in a single volume, with more than 500 illustrations, charts, and photos. It sports a 700-word glossary and a full index. It retains the original 1983 foreword by R. Buckminster Fuller. Alcohol Can Be A Gas! is a complete toolbox for farmers, green entrepreneurs, and activists to wrest control of our energy system from the Oilygarchy and put it back in the hands of the public.
The Publisher's Special
By buying directly from us, you can take part in the Publisher's Special, which includes the beautiful hardcover version of this massive book (normally $59 )— autographed by author David Blume — plus the Alcohol Can Be a Gas! DVD (normally $20), all for $59 plus shipping & handling. (Sales tax must be charged for California orders.)
The "Buy" button links to our legacy website. Please return to our current site when you finish with your purchase!